Main content starts here, tab to start navigating
M Tempura
Slide 1 of 4
Slide 2 of 4
Slide 3 of 4
Slide 4 of 4
About Tempura
Traditional tempura is about letting the natural flavors shine. The batter is very thin for a delicate crunch. Because of this, we do not season any of the tempura ingredients following the traditional method. The salt is provided for you to sprinkle on your ingredients. There is also tempura sauce that is very light so that it doesn't mask the flavors of the ingredients. You are encouraged to dip heavily in this sauce as you wish. Enjoy!
Traditional Style Omakase
$49 per person. Served multi course style. Certain tempura items might be substituted depending on availability.
Salad

*Crudo

Tempura course

White Shrimp

Softshell Shrimp

Lotus Root

Shiitake

Mero Seabass

Maitake

*Salmon

Eggplant

*Scallop

Sweet Potato

Your choice of Soba or Udon noodle soup

Dessert
"M" Omakase
$89 per person. Served multi-course style. Certain tempura items might be substituted depending on availability.
Spinach Gomae with Toasted Sesame

*nduja Nigiri, Gochujang, Kizami

*hijiki Seaweed Salad with Tun

Grilled Idako (Marinated Octopus)

*Xiao Long Bao (Soup Dumpling) with Xo Sauce

Tempura Courses

Pink prawns w / head

Softshell Shrimp

Shiitake

*local Oysters, Pear Cider Jelly, Aji Amarillo, Black Tobiko

Mero Seabass

*Lobster

Eggplant

*Scallop w/ caviar

Local brie cheese tempura, nori, black truffle, honey

Puffed Beef Tendon , Gochujang Sauce , Radish

Braised Spicy Mero sea bass, daikon, rice, miso soup

Dessert
A la Carte Tempura
All tempura items are 2 pieces per order
*Scallop

$6

White Shrimp

$4

Softshell Shrimp

$5

Pink Prawns w/ Heads

$8

Mero Seabass

$5

*Salmon

$4.50

*Lobster

$8

Veggies

$3

Noodle Soup

$8

Rice

$2
Kaiseki Dinner
$104 per person. Kaiseki is a traditional-style Japanese multi-course dinner with specific types of cooking methods in a particular order. This is our unique take on the classic Japanese dinner.
Sakizuke (Amuse Bouche)

Seabass Sando, lemon kosho, shiso, served with hot tea.

*Mushimono (Steamed)

Chawanmushi (Japanese egg custard), consommé, specialty daily ingredients.

*Zensai (Appetizer)

Tuna tartare, toasted inari, nori.

*Yakimono (Grilled)

Yakiniku, Japanese wagyu, arugala, pickled daikon wrap.

Nimono (Boiled)

Acorn pasta, Shiro miso, wok-fried persimmons, lardo, sesame.

*Sunomono (Salad)

Fennel, Satsuma, smoked tofu, popped sorghum

Agemono (Fried)

Tempura of pink prawn, shiitake mushroom, *scallop w/ caviar.

*Shokuji (Meal/Rice)

Unaju of broiled freshwater eel, sansho pepper, Tamago, wasabi tako, chicken skin, pickled daikon, served over rice and with miso soup.

Pre - Dessert

Local brie cheese tempura, nori, black truffle, honey.

Dessert

Daily Special
To provide the best possible dining experience, all members of each party must participate in the same tasting menu.
Entrees
Katsu

Served with steamed rice, soup, cabbage salad.

Pork (Kurobuta) $18

Cheese stuffed Pork $19

Eggplant $14

Mero Seabass $27

Add on 8 oz Japanese Curry $5

Sando (Sandwich)

Panko fried, between milk bread, apple katsu sauce, fruit.

Pork (Kurobuta) $16

Eggplant $10

*Dry Curry

Ground pork and beef in a mixture of French vadouvan curry, Indian-style curry, and Japanese curry in a thick "dry" style sauce topped with a raw egg yolk.

$15

*Truffle Shiso Ramen

Clear consommé style broth of pork, chicken, and seafood. Served with thin straight noodles, chashu pork, bamboo shoots, green onions, egg, and truffle zest.

$18

*Curry Tsukemen

Tonkotsu style broth with dark Japanese curry served with thick wavy noodles, chashu pork, bamboo shoots, green onions, and egg. Tsukemen is dipping-style ramen with noodles and broth served separately.

$17

*Bara Chirashi

Special version of chirashi with raw and cooked seafood, variety of local vegetables, and other toppings to create a balanced & healthy meal.

$29
All menu items with *are served raw or undercooked. Consuming raw or undercooked meats, poultry, seafood, shellfish, or eggs may increase your risk of food-borne illness. Written information is available upon request about the safety of consuming these items. Please inform your server if you have food allergies or special dietary requirements, and we will do our best to accommodate.
Wine
Bubbly

Cleto Chiarli Lambrusco (red)

Seccodi Sorbara Italy

$11

$44

Freixenet Cordon Negro, Brut cava

187 ml $13

Chateau Moncontour Brut

Vouvray, France

$45

Moet Imperial Brut

Champagne, France

$99

Pierre Moncuit Blanc de Blanc

Champagne, France

$130

White

Maso Canali

2019 Trentino, Italy Pinot Grigio

$11

$44

Bramìto Della Sala

2018 Chardonnay Umbria

$12

$48

Gérard Fiou

2020 Sancerre Blanc Silex

$17

$68

Figuiere Méditerranée

2020 Rose

$14

$56

Menetou - Salon Chavet

2019 Sauvignon Blanc

$14

$56

Santa Barbara Winery

2019 Chardonnay

$50

Tornatore

2020 Etna Bianco

$50

Red

Besadien

2017 Columbia Valley Cabernet Sauvignon

$13

$52

Metairie

2019 France, Merlot

$50

Iron & Sand

2018 Paso Robles Cabernet Sauvignon

$58

Jean-Baptiste Duperray

2020 Freanc, Glou-Glou Gamay

$35

Other

Pear Cider

Domaine Eric Bordelet Poire Normandy

$10

$40

Sparkling

Ramona, Sicilian Zibibbo grapes, grapefruit

250 ml $8
Sake
Sho Chiku Bai

Carafe (hot or cold)

8oz $7

Hakkaisan "Cloudline"

3oz (cold) $6

8oz carafe (hot or cold) $16

Sayuri

Junmai Nigori Unfiltered

3oz $7

300 ml $22

Kinpou

Junmai Yamahai Biodynamic

3oz $7

720 ml $50

Kikusui

Junmai Ginjo

300 ml $29

Watari Bune

Junmai Ginjo

300 ml $39

Soto

Super Premium Junmai

300 ml $40

Kubota Manju

Junmai Dai Ginjo

720 ml $140
Beer
Kirin

Ichiban

12 oz $5

Asahi

Super Dry

12 oz $6

Sapporo

Japanese

12 oz $6

Paycheck

Fullsteam

12 oz $6

Orion

Japanese

22 oz $15
Non Alcoholic
Green Tea

Pot $5

Coke

355ml $4

Diet Coke

20 oz $4

Acqua Panna

Still $7

San Pellegrino

Sparkling

$7
Make your reservations for our Spring Kaiseki Wine Dinner. Amazing food paired with outstanding wine for a night to remember. Reservations required at 5:30 & 8:00.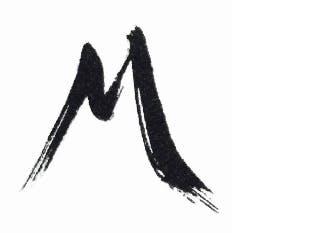 M Tempura Spring Kaiseki Wine Dinner
Saturday, April 30th, 2022
5:30 & 8:00 Reservations required
$135 per person (tax & gratuity not included)
SAKIZUKE
NC Flounder Nigiri, Wasabina
Amphibolite Nature Muscadet-Sevre et Maine 2020
ZENSAI
Scallop Ceviche, Lemon Kosho, Sesame Chip
Francois Chidaine Montlouis Les Argiles 2018
MUSHIMONO
Chashu Steam Bun, Black Lime Chili Oil
Francois Chidaine Montlouis Les Tuffeaux 2018
YAKIMONO
Grilled Lamb Chop, Shiso Chimichurri
NIMONO
Bamboo Rice Risotto, Squash, Local Goat Skyr
Eric Louis Sancerre Blanc 2020
SUNOMONO
Snap Pea Salad, Carrot Vinaigrette, Whipped Tofu
AGEMONO
Softshell Crab Tempura, Vichyssoise, Frisse
Chateau Pierre Bise Savennieres Clos de Coulaine 2018
SHOKUJI
Pork Presse, Potato Pave, BellPepper Sauce
Grgich Hills Estate, Fumé Blanc Dry Sauvignon Blanc 2018
DESSERT
Rhubarb Upside Down Cake, Almond Cream, Miso Candied Almonds
González Byass, Solera 1847 Cream Sherry
**No substitutions**
Download PDF